2013 Letters of Intent
2009 Letters of Intent
2010 Letters of Intent
2011 Letters of Intent
2012 Letters of Intent
---
Now accepting 2013 Letters of Intent

Send your Letter of Intent submissions to notahammer@yahoo.com

---
Not sure if I'll be the only, but a newb I'll be. Bring it!


Forsberg

---
stoked to be pumped. bmpfy.

karzen

---
I intend; therefore, I am down for the totality of said Fall Tour.

Scott Clegg
---
I will lead the fire-side Kumbaya. I may even bring my bike this year.

- Adam
---
Rolling a full pull of "the only race that matters!" Big Ridge is circled on my, "kick everyone's ass list." All other stages highlighted for "crushing it".

Dirty South's Nasty-est

---
With a second lil ripper to chase about to be born, I hope and pray for one day to dominate "FRESH LEG" style in the 13th Annual Fall Tour International Invitational Festival of Greatness and Destiny. Be warned.

Howie "Danger"
---
I am lowering my ambitions this year. I am only shooting for 3 stage wins, the climber's jersey, the leader's jersey, and 5 podiums. However, having a goal of simply finishing ahead of Jeff Shirey is like shooting fish in a barrel.

David Crowe
---
Although a newby to the southern mountains, I intend to Cowboy Up to 4 full days of busting hills and beers.

Richard Vercoe
---
The snow has landed in AK so its time to travel 5000 miles to the last rides of the season, the fall tour. I'll be around for a few of the days. Lookin to rage.

"Double D"
---
The 13th edition of the tour is here and I intend to do all I can to have a blast again this time.

"Dracula" - Alex H
---
My intentions are to be the purveyor of shreddage of the diabolus in downhill/singletrack.

Russell b.
---
This year I intend to destroy any all those who oppose me in what time I can spare,I sure as hell won't let the GoPro out of my sight, should I be allowed to wear it again coming down glassy mountain, at least not until I download the video. The question remains, will The Hub take the team competition this year?

"Wild Bill"
---
I'm intent on attending. I'm bringing sutures, so don't get cut or you might get stitched.

B Sizzzzzzzzzle
---
I woke up in a dark room covered in my own blood, confused about how things were going to turn out. I smashed the mirror off the wall, digging, clawing, tearing at the earth to figure out what the hell was going on... where this was going to lead me, what my life was to become. The end didn't seem far, but it certainly wasn't close. We only have a couple chances in life, and they come in October.

.smola
---
I intend to show up, ride four days, and leave with all my body, bike and pride intact.

-Laura Stone
---
f you are lucky you might witness the maiden voyage of my fillet brazed creation bombing down the ladder... If I am lucky none of the brazes will fail and sever off any of my beloved appendages. I'm down for 3 stages and the prologue.

--Kell
---
part of me wants to ride a different bike every day of the Tour, but mostly I want to ride every day of the Tour on a different bike.

-JP
---
Hear ye! Hear ye! Let it be known by all men that unto these hills and valleys these days in October known only as yon FALL TOUR that I intend to make my presence known on at least two days(TBA). Whether that be knownst by my waning but still potent skills on the downhills or by my distinct lack of fortitude on the uphills. It has been said that it is better to remain silent and be thought a fool, than to open ones mouth and remove all doubt. I plan on being silent during the early hours of the day when the hills remind me that I still have a day job, and later on in the evening I shall remove all doubt that in fact I am still a fool for the tour life.

Yours in Dirt,
Georgia Jeff
---
Now planted back in my native Va. I hope to remember the swerve used to ride the roots and rocks of the dirty trails of the south. My services are up for hire to any GC or Jersey challenger to help inflict suffering. In return, an alliance to defeat David Crowe and Jeff Shirey for stage wins. My campfire wish, the stars are much brighter in the Center of the Universe than the Capitol of the World.

BIG CITY D
---
Hall pass acquired, bike prepped, legs...well not so good but a good time will be had nonetheless...Viva!

~Ted Shred
---
Intending to ride
... ride, fall, ride, ride some more.

Don
---
A noob to the fall tour, a longtime visitor to Rabun county.
Dropped Charlie Mtn on a rigid Fat Chance in 1990.
Looking forward to seeing what else is hidden away in the woods.

another Alex H (from Chapel Hill, NC)
---
Hoping to go Balls Deep but may have to settle for Tea Baggin

Bobby
---
I'm coming.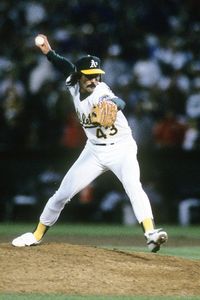 I'm bringing my DH...(that's designated hitter to you national league types).

My prediction: Oakland A's in a four game sweep. Eastern lands have never realized such relentless pain and defeat.

-ECK (Richard May)
---
I am in like flynn... yo
let's get turnt up!

D-Money
---
FT Committee and Attendees,

For all you no good, half-steppin', trash talkin', fresh-leggers and GC contenders... I ain't got time for that! I'll be there all four days of the 13th Annual Fall Tour! I've waited all year for the fall weather to set in - FEELS SO GOOD!!!, UGA football to start - GO DAWGS!!!, the leaves to change - GLORIOUS!!! and the Fall Tour to come around - VIVA!!!
And now that it's arrived I'm stirring with great anticipation of slummin' it all night and blastin' it all day. Whether it's D-Train or Glassy, The Ladder or Big Ridge, shit is going to be real and as always - the highlight of every year!

Ga drew
---
I Jake "MFing" Meyer plan on laying the smack down on all of those who dare to challenge me. I've spent the last week training with the most highly paid professionals in the Bahamas. Bring on the fire balls. Oh yeah snd four days of the fall tour.

-- Jake "MFing" Meyer
---
I Gary Maltballs of Fire will be at all 4 days of the tour this year. So hold onto your butts kids, cause dubya NC is out to represent!

-- Gary "Maltballs"
---
I'll leave my 10-week old son behind and attempt to wreak havoc on the GC with spurious attacks on Saturday and Sunday. My goal is to limit equipment replacement expenses.

- Joe
---

-- Dickey